3 Alarm Chili Cookoff and Barbecue September 27, 2015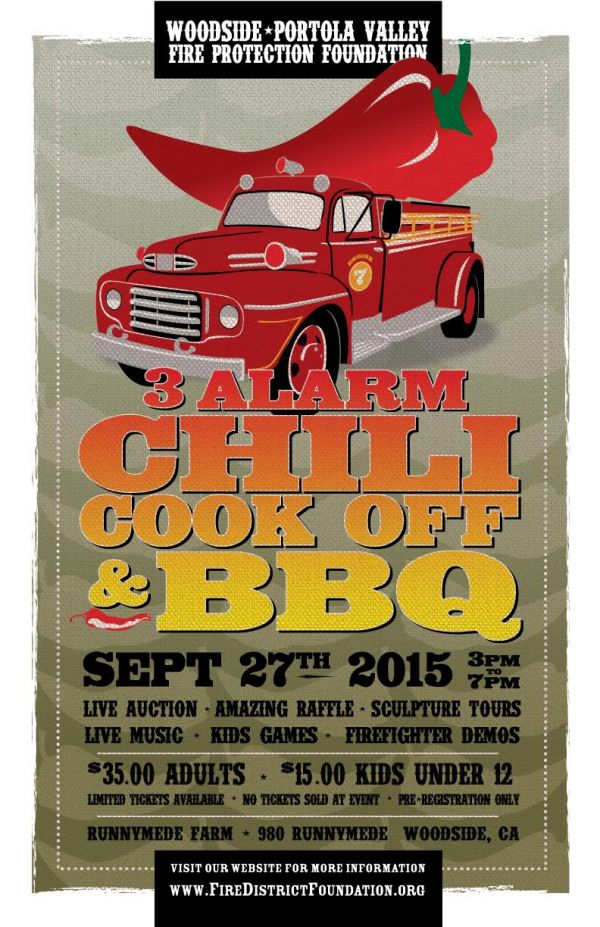 September 27, 2015 from 3-7PM.
Live Auction - Amazing Raffle - Sculpture Tours - Live Music - Kids Games - Firefighting Demonstrations
$35 adults, $15 Kids 12 and under. Limited number of tickets available. No tickets sold at event. Pre-register online here!
Runnymede Farm, 980 Runnymede Rd, Woodside CA
Purchase tickets now before they sell out ! All ticket sales will close on September 18th.
All proceeds benefit the Woodside Portola Valley Fire Protection Foundation. Ticket purchase and donations are tax deductible!