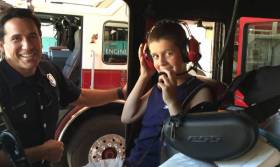 Dear Friends of the Fire District,
We invite you today to make a gift to the Woodside- Portola Valley Fire Protection Foundation annual campaign. Your contribution strengthens your fire department's ability to meet the needs of our community. If you live in Woodside, Portola Valley, Emerald Hills, Ladera, Los Trancos, Skyline, or Vista Verde, Woodside Fire is your fire department.
As a small, agile organization, Woodside Fire strives to adopt new technologies and procedures at a rapid pace, raising its level of service to residents, local businesses, and visitors in our community. Your contribution helps ensure that this continues.
...
Continue reading