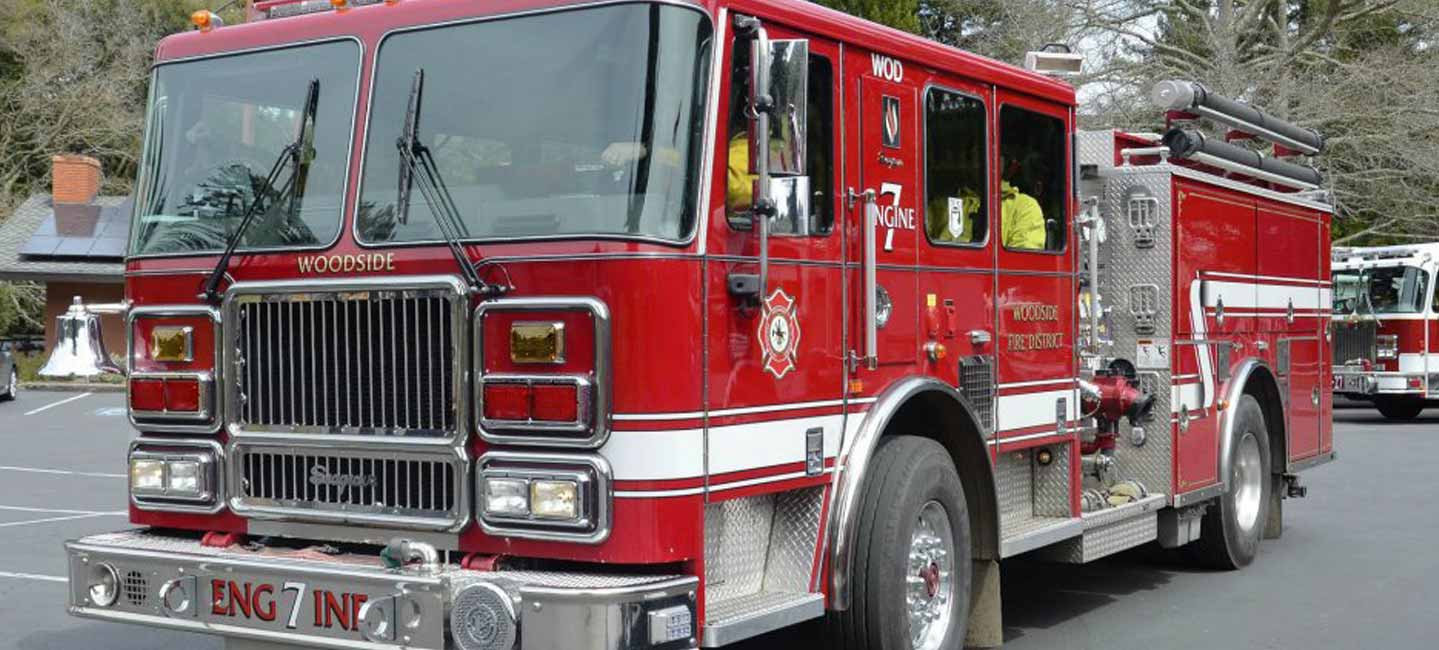 Dear Woodside Fire Protection District,
We are beyond grateful for the consistent flow of support from neighbors in our seven primary service areas of Woodside, PV, Emerald Hill, Ladera, Los Trancos, Skyline, and Vista Verde.
Thanks to the community's generosity in 2019, we used the funds to provide critical training and equipment for our first responders in 2020. Tim Richards, 20-year veteran Woodside Firefighter says, "On behalf of all of us at Woodside Fire, I would like to thank you for your generous contributions to the foundation. The tools, equipment and vehicles that your gifts have helped us purchase over the years are critical to our response efforts and get used literally every day. We have a tremendous sense of pride in the quality of our equipment. It is the best that money can buy and makes our jobs safer, easier, and more effective every single day."
Please join us in tipping our hats to all of the contributors to the 2019 Campaign.
As you are well aware, 2020 has been a year of staggering, unprecedented health and safety challenges due to the impact of Covid-19 and widespread wildfires. The case for investing in our local Fire District has never been stronger.
Please join us in making a generous contribution to our annual campaign to the support the Woodside Fire Protection District.
As always, funds provided by our friends and neighbors will be used to equip our first responders with life-saving tools that are not covered by the operating budget.
For the safety and well-being of our community, please take a moment today to make your contribution.
With thanks for your consideration,
Board of Directors
Woodside-Portola Valley Fire Protection Foundation

YOUR CONTRIBUTION DIRECTLY HELPS SUPPLEMENT THE FIRE DISTRICT BUDGET FOR

Fire prevention that targets our district's specific needs.
Your donation helps support the annual Chipper Program and related Firewise programs that target wildland fire prevention in addition to residential and commercial fire safety.
Fire and Life Safety Education and emergency preparedness and response training by WFPD staff for all residents.
Your donation helps fund the purchase of up-to-date instructional materials and training equipment for CPR/ First Aid classes, school safety education programs, and the district's citizens' emergency response training (CERT) program.
The most advanced and efficient form of all-risk emergency response. Your donation helps fund up-to-date equipment for more than 5,500 incidents a year, including medical emergencies, vehicle accidents, fires, hazardous conditions, severe weather, and others.
Planning to renovate and rebuild aging fire stations.
Your donation today helps fund the ongoing planning and design effort for state-of-the-art facilities that will meet the needs of our community in the decades ahead.
RECENT IMPACT OF YOUR CONTRIBUTIONS

New Wood Chipper for Fuel Mitigation Program: The purchase of a Brush Bandit state-of-the-art industrial-grade wood chipper to replace a worn-out unit ensures that the fuel mitigation efforts in the fire district can remain as efficient and aggressive as possible. The hard work done every year by these crews helps create the necessary fire resiliency needed to "harden and protect" our fire district against the types of catastrophic fires that have been ravaging California.
FAC Program Continued support of the fire district's Fire Adapted Community program helps residents of the district improve their family's safety and their home's chances of survival during a wildfire. FAC offers information and specific actions residents can take to improve the chances of homes surviving a wildfire in our wildland-urban interface (WUI) communities where homes intermingle with forest and open space.
Chipper Program The chipper program continues its important work of reducing the excess fuel loads of your fire district neighborhoods ensuring that your communities are prepared for potential wildfires before they come.
New Fire Stations: The foundation continues to support a multi-year project to update our local fire stations. Our efforts have included research and development, architectural plans and assisting the Fire District with navigating the local approval processes.