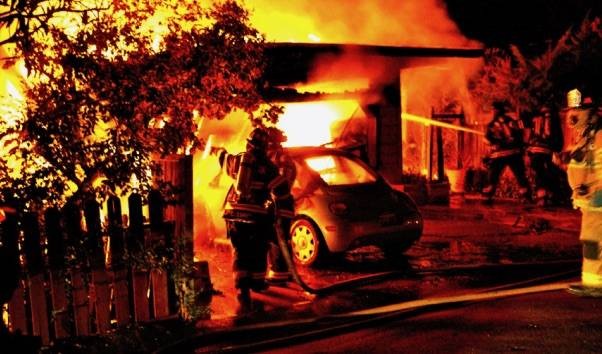 Dear Fellow Residents,
Thank you for answering our call to action during this extraordinary year when we all contended with the ongoing impacts of wildfires and the global pandemic. Once again, generous members from every one of our seven service areas stepped up to strengthen our Fire District's ability to help our communities stay as healthy and safe as possible. Here's to you, Woodside, Portola Valley, Emerald Hills, Ladera, Los Trancos, Skyline, and Vista Verde.
2019 Donations: $262,000
2020 Donations: $450,000 - a 72% increase in support!
The past year's significant funding increase resulted from a greater overall number of gifts from households in the community, as well as an uptick in levels of support from many of our longtime supporters, including one extraordinary, anonymous gift of $100,000.
Please join us in acknowledging all of the contributors to the 2020 appeal listed on the enclosed donor roll.
Preparedness will continue to be key to protecting the wonderful people and places in our District.
Please consider making a generous gift to the 2021 Annual Fundraising Campaign. Your support will make a tremendous difference in our ability to swiftly and effectively respond to the health and safety challenges ahead.
As always, funds contributed to the Woodside-Portola Valley Fire Protection Foundation by our friends and neighbors will be used to equip our first responders with life-saving tools and essential resources that are not covered by the operating budget.
Please use any of these three methods to make your gift today:
Mail a check made out to Woodside-Portola Valley Fire Protection Foundation using the envelope provided
Donate online through our website www.FireDistrictFoundation.org
Direct a gift via Paypal to Woodside-Portola Valley Fire Protection Foundation
With thanks for your consideration,
Board of Directors
Woodside-Portola Valley Fire Protection Foundation
Please see the 2021-Annual-Campaign-letter.